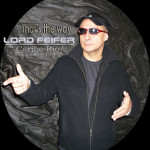 Lord Feifer is a great musician from the Rio de Janeiro, Brazil. His remixes in styles lounge zouk and trance zouk are very melodic and sensitive but with strong beat. He released at least four albums:
Kaysha – CaribeRio Zouk Love / 2007 – Brazil
Avan Première Zouk – CaribeRio / 2008 – Brazil
Zouk na Veia – CaribeRio ZL / 2012 – Brazil
RJ Zouk Summer – CaribeRio ZL / 2013 – Brasil
You can find a few his songs here. Thanks to Lord Feifer to share them with us! One of the best his song you may listen even now!







by